Company Profile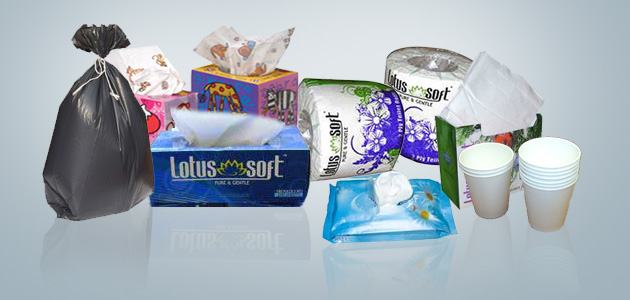 After doing anything that soils the hand, you will need the tissues to clean the dirt out. Lotus Tissue Paper Products is a leading manufacturer and a wholesale supplier of international grade quality tissue papers for all occasions. Our top priority is to invest best-in-class plant products and other chemical raw materials to develop the lent-free rolls.
This optimum attention for a perfect quality makes us a trusted name already for many national and international services. We deliver customized orders with the brand logo printed on rolls of a preferred colour. Centered in the commercial capital, we have the advantage of operating from one of the business epicenters in the subcontinent.
Our objective is to develop a long-standing arrangement with interested commercial facilities all over the world. Tissue papers are simple things but they are needed all the time. We understand that running out of tissues can practically turn out to be a wash-room disaster. At our offices, the tissues are never out of supply! The approach followed by us has been modeled to deliver complete customer satisfaction. We make toilet wipes, face wipes, hand wipes, disposable bags, etc in bulk. Our quality is unmatched and the rolls are available and supplied at wholesale rates.